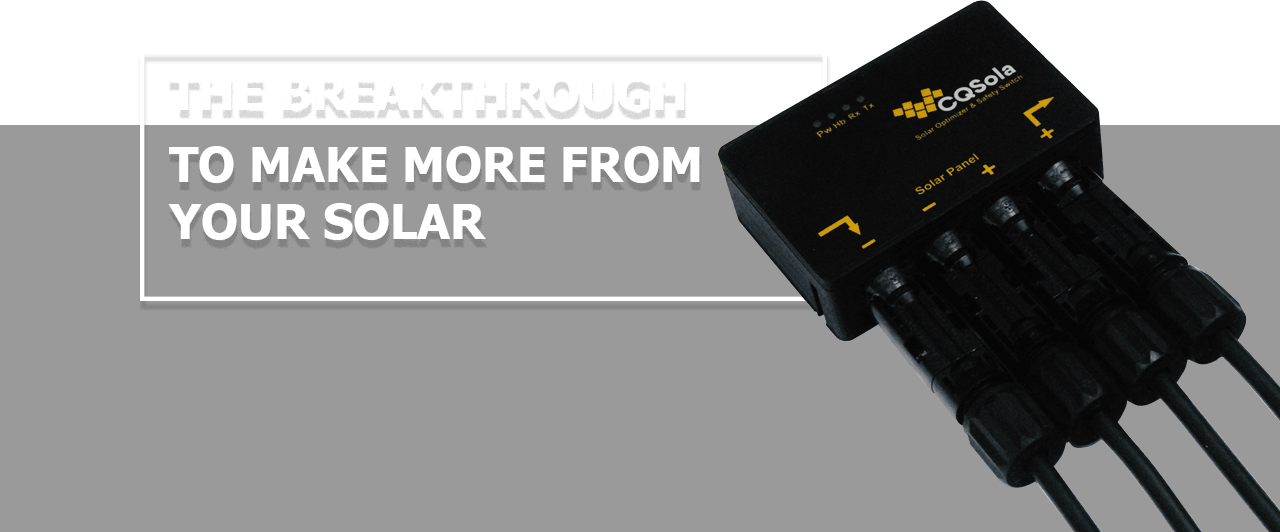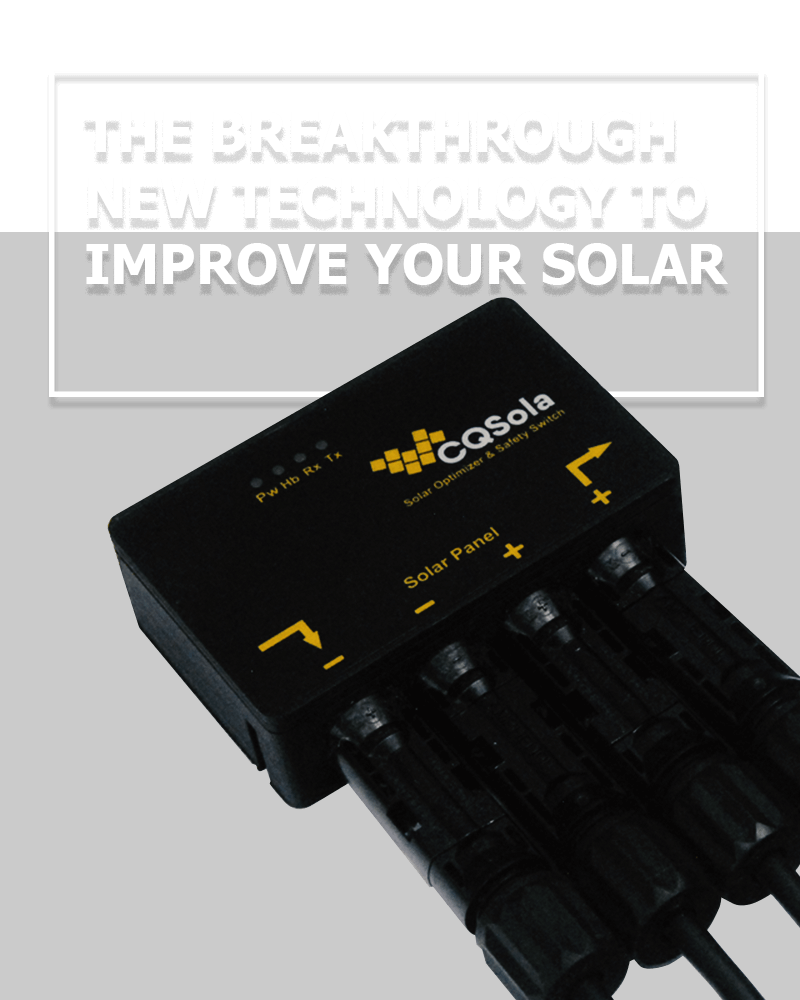 Give your home a fighting chance in a fire
Solar arrays carry up to 600V and can't be easily declared safe in the event of a fire. The voltage is lethal to firefighters, and water can't be used on the blaze.
Keep your house and memories safe. Using breakthrough electrical technology, we've engineered a safety solution that brings the panels to a fire fighter safe 0V1.
Find out more
Features:
More Power, Better Returns
Adds more power to any current panel array
2
.
See how much here.
Safety Cutoff
Reduces output of the solar system from 600V to 0V
1
in an emergency.
25 Year Warranty3
The first of it's kind optimiser made for commercial solar farms, and family homes. Quality is guaranteed.
Keep your current setup
No re-fitting, or different inverter needed. No need to run extra cables for data. Off-Grid system and Battery compatibility.
Replace existing Broken Panels
Single Panel breakages no longer mean a new system. Swap out panels with new panels of different sizes or different brands.
See your power In-App - coming soon
You'll know when it's time to clean your panels, or if a single panel needs replacing
Improve your environmental impact
Get more power from your same setup. Under real world conditions, with light fluffy clouds, and dust in the air, fundamentally; solar panels operate on the lowest panel's output.
With the CQSola Solar Optimisers, power output is kept at the maximum for the Solar System. Even after single panels have started to degrade.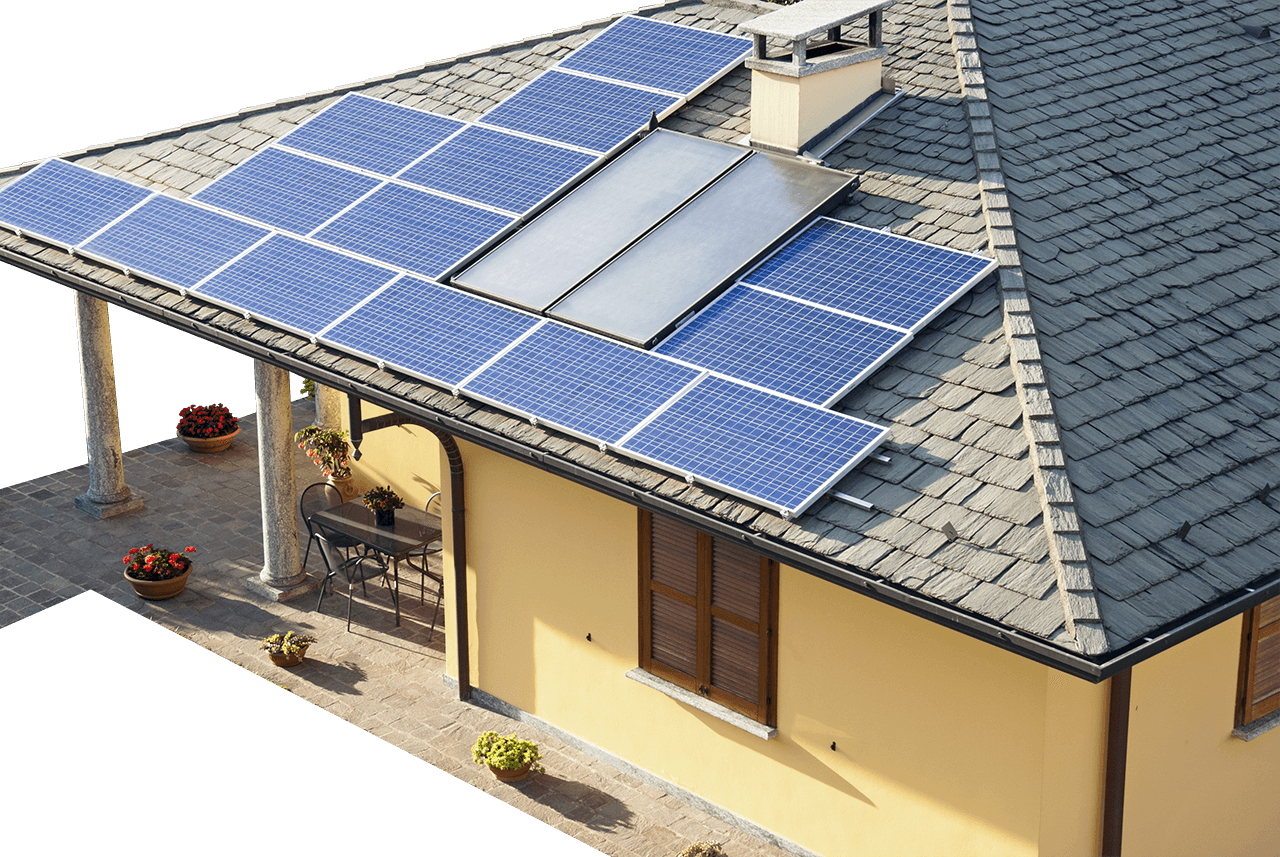 Patent Pending QuickReact Technology
Cloud changes reduce panel efficiency by a drastic amount. With changes typically adjusted within 2 seconds, you get the most out of your panels.
Instead of Power Point Tracking done at the inverter, we've attached our QuickReact Maximum Power Point Trackers (MPPT) at the panels, resulting in more power, and cooler panels.
Find out more
Solve Partial Shading
When even one cell within one solar panel is shaded, the entire string suffers, reducing the entire output of the array. As little as 30cm x 30cm of shade on your panels, can result in 60% loss in power output.
Bypass Diodes are installed in some panels to prevent the effect of partial shading, but the system will still only operate at power related to the single worst performing panel.
Obvious shading sources that can't easily be removed, like your neighbour's trees, will prevent solar systems form being installed. CQSola Optimisers allow each panel to operate independently, which being electrically connected in series.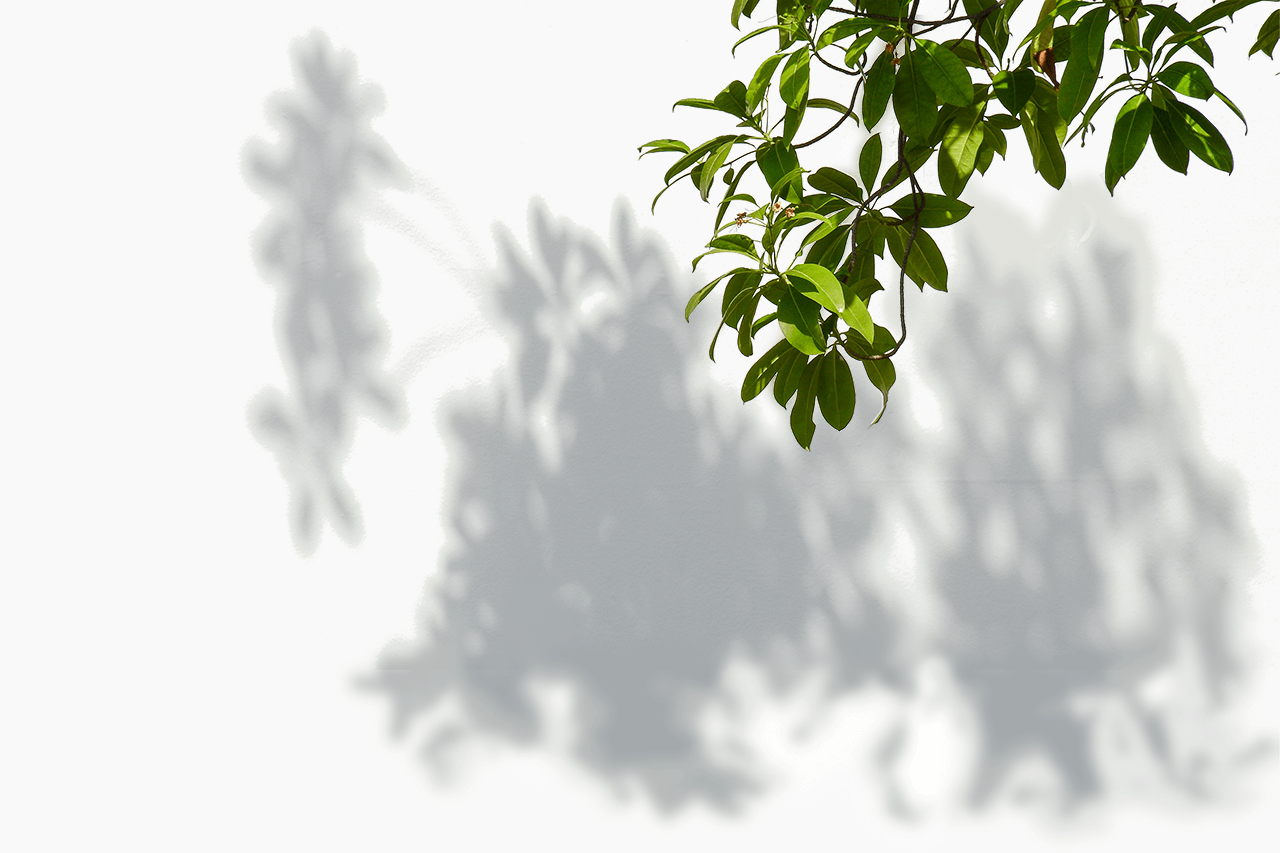 Patent Pending Technology includes our Breakthroughs:
Up to 99.5% efficiency

From Input to output we keep 99.2% - 99.5% of all power during conversion.

Rated to 1000W per device

1000W per device rated allows for multiple panels per device, to reduce installation cost

Fanless

With great efficiency comes great... cooling. With almost no heat produced, our optimisers can run silent without a fan in sight.

Designed for SIL2 Safety6

SIL2 Standard is used in Solar Farms, Military and Mine sites, to ensure that if any 1 part of your solar system fails, the other parts shut it down to Zero1 Volts.

Compatible with all battery setups

Now and in the future. The output of the Optimisers acts like panels on the system. If the Battery can receive power from a panel, the Optmisers will work too.

Compatible with all inverters

You can keep your inverter and cables. With all inverters being compatible, without exception; now and into the future.
1 Zero Volts including tolerance of +/- 0.2 Volts RMS. ELV as per AS/NZS 3000 is met.
2 Any standard solar array without current micro inverters or DC optimisers installed
3 Appropriate usage and additional Terms and Conditions apply to warranty, contact us for more details
4 Free Standard installation within 20km of CQSola Certified Solar Installer, additional terms apply
5 Free shipping to metro and regional areas within Australia, excludes remote and very remote areas
6 Approvals Pending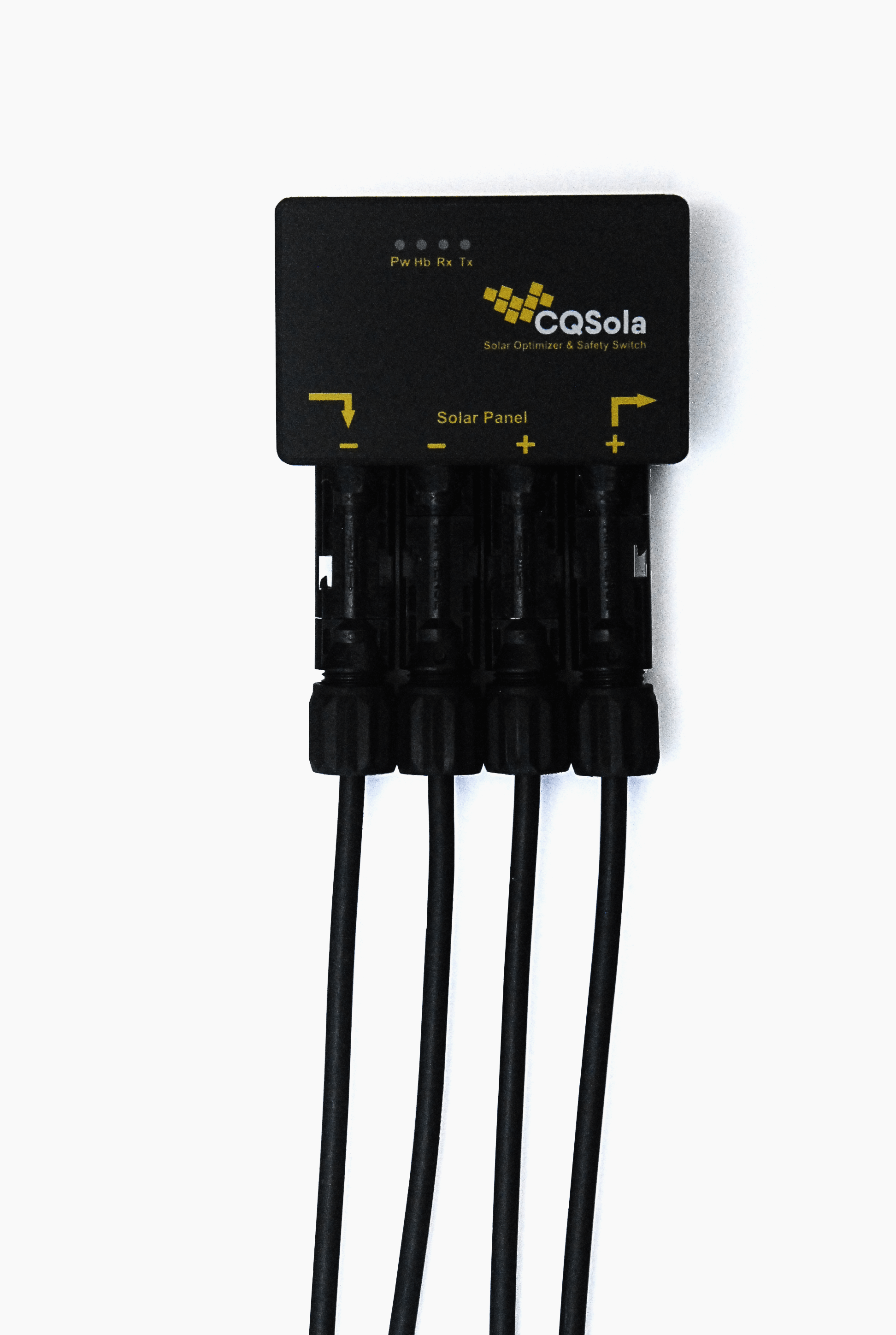 Australian made
Australian conditions are tough. Hot days reduce power output from your panel, dust storms block sunlight, and downpours only give you glimpses of sunlight.
We've designed this not only for harsh Australian conditions, but also with SIL-2 Safety in mind.
Find out more
Solar Panel Data in your hand
Panel data is collected by the second, and stored even when there's no connection to the internet
The CQSola app gives you access to the data from your panels like never before, with each optimiser logging data by the second.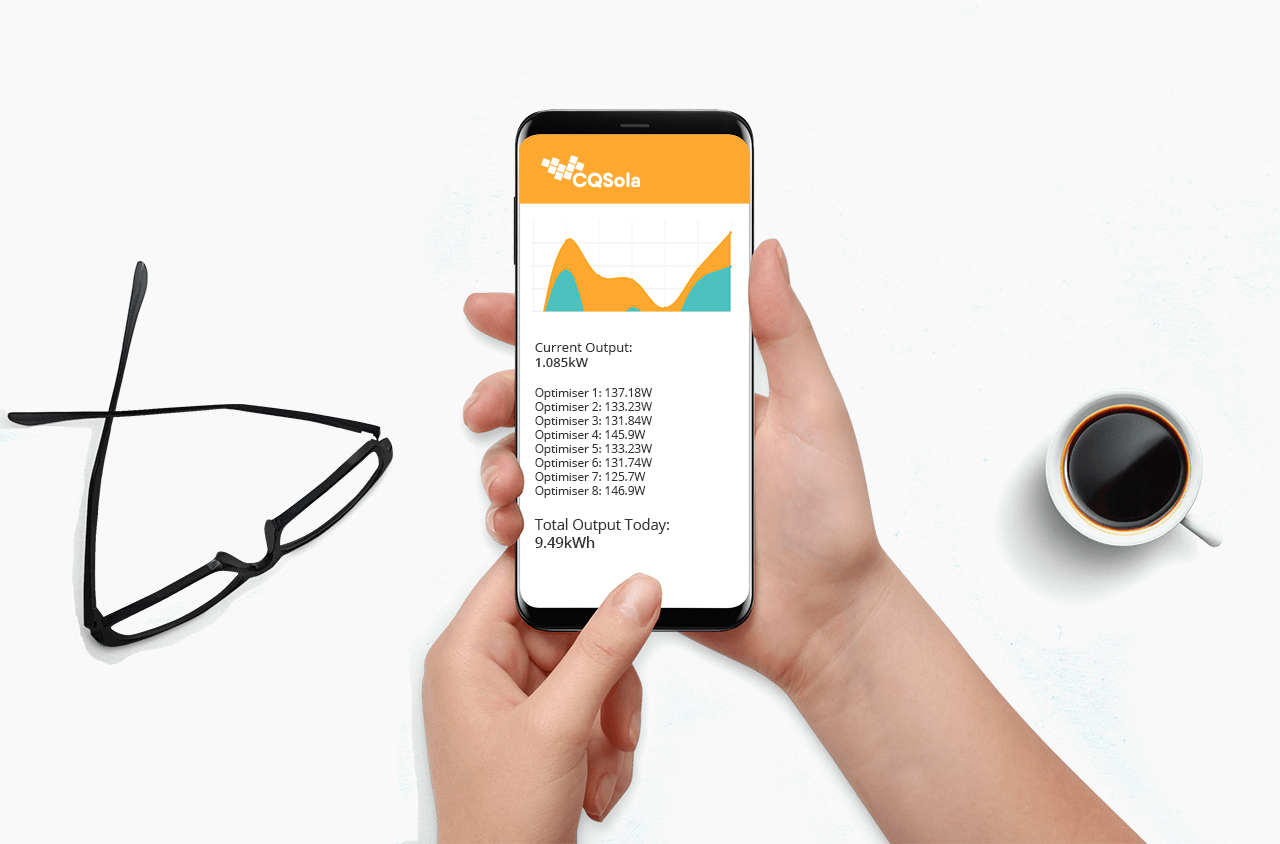 Know your Contribution
Know how much energy your panels have made, and what contribution you've done to reducing your carbon footprint
Speedy 1 sec Data Collection
Panel data is collected every second, and stored even when there's no connection to the internet. Quicker than any other solar data collector available today!
Know your panels
Dirty panels can reduce your output by factors of up to 20% or more. Instead of guessing, start knowing when to clean your panels, or when a single panel is failing (and replace it)!